POSITIVE
personal and cultural transformation
IS THE VISION
of the VIRTUE LITERACY PROJECT
The VIRTUE LITERACY PROJECT is a lifeline for families Together, we can promote virtue literacy—the knowledge of and the practice of virtue— through the experience of virtue-rich reading and media.
This ministry will be the answered prayer of every parent, grandparent, and educator who struggles daily trying to grow faith, conscience, and character in their children and teens. Popular reading and media too often fills our minds with negative images like greed, envy, laziness, lust, anger, gluttony, and pride.
We will harness the power of technology to create the only VIRTUE-BASED SEARCH ENGINE on the world-wide web. This search mechanism, called the Virtue Works! Family Reading & Media Guide, will enable families to experience high quality, virtue-rich books, films and music. 
FAVE means: Faith And Virtue for Everyone!
Typical online search engines function without any consistent moral compass, offering easy, often one-click, access to morally toxic content like porn.
Our innovative online tools will provide families with an extraordinary new approach to reading and media ratings. Virtue Ratings are like nutrition labeling for reading, media and entertainment. We will make it easy for families to choose morally nutritious media that strengthens the soul.
Current status quo rating systems offer warning-based ratings that invite a forbidden fruit, coming-of-age, desire in teens to be "old enough" to consume dark and disturbing content.
Together, we can rekindle goodness in hearts and minds with reading and media that models virtues like humility, selflessness, generosity, purity, peace, and more.
Media is powerful. To read, and watch, and listen to what is true, noble, just, holy, and honorable is to BECOME these things.
The core VALUES guiding the Virtue Works Media organization are the 10 Commandments and 30 Everyday Virtues. This simple foundation allows the power of God to flow through our efforts to do tremendous good in the world. We will provide information about reading and media that is morally excellent and upbeat motivation for families to choose to enjoy it.
THE VIRTUE LITERACY PROJECT will fill an urgent cultural void with enjoyable alternatives to spiritually empty and morally toxic reading and media.
While in reality, this is a true grass-roots effort of a tiny, yet determined group of people, and amazing array of consultants and leaders who are passionate about faith, virtue and family formation have brought their skills in theology, psychology, finance, technology, and ministry to the planning of THE LITERACY PROJECT. We are preparing to place the power of positive media, the power of virtue, in the palm of every family's hands.
OUR CHRIST-CENTERED MISSION
IS ANCHORED IN FAITH
Virtue Works Media draws upon centuries of holy inspiration from the Catholic religious tradition to strengthen families in living principled, virtuous lives.
Using Christ's preference for storytelling as the model to build moral character, this platform will enable virtue in thought, word, and action to take root and flourish in families and communities.
With your help, we can cooperate with the Holy Spirit in using the tools of technology in the service of true CHARITY: to feed starving souls, to clothe vulnerable hearts and to renew the face of the earth!
The VIRTUE LITERACY PROJECT at a glance
THE FOUR PILLARS OF THIS MISSION…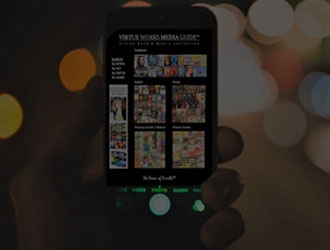 A VIRTUE-BASED MULTI-MEDIA RATING SYSTEM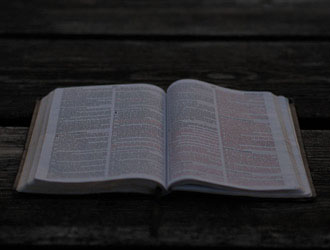 READING & MEDIA FILTERED BY THE 10 COMMANDMENTS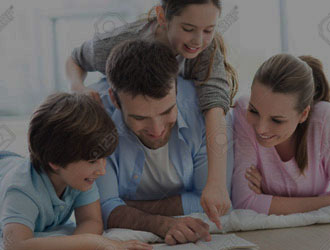 DeLIGHT-FUL EXPERIENCES THAT BUILD VIRTUE
TOOLS TO SHIELD CHILDREN FROM TOXIC CONTENT.